One Eleven Condominiums & Lofts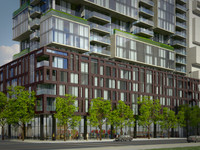 Rate this real estate project
One Eleven Condos is a new condo development by Harhay Developments and Carttera Private Equities.
UNITS
255 units | 17 Storey
From 433 to 1136 square feet.
STATUS
Sold out
Features
Location of this project
111 Bathurst St
Downtown (Toronto)
(647) 351-4111
Humm!

Only COLLECTION™ Projects receive your questions. Fill out this form, for free support with our collaborating real estate brokers.

Contact the sales office of
One Eleven Condominiums & Lofts